FILARMONICA LAUDAMO CREATIVE ORCHESTRA
ITA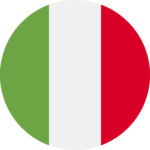 Fondata nel 2016 da Luciano Troja, quando ha svolto l'attività di direttore artistico della Filarmonica Laudamo di Messina – la più antica associazione musicale della Sicilia e tra le più antiche d'Italia – l'orchestra è un organico la cui preparazione è indirizzata ad affrontare sia musica scritta che l'improvvisata. Ensemble multigenerazionale, composto da alcuni fra i musicisti più completi dell'area dello Stretto di Messina, la sua caratteristica è quella di eseguire musiche originali, insieme con i compositori/direttori, anche in un'ottica di perfezionamento personale ed orchestrale.
L'orchestra è stata diretta in concerto da Dave Burrell nel 2016, Blaise Siwula, Rocco John Iacovone (2017) Salvatore Bonafede nel 2018, Karl Berger con Ingrid Sertso (2019), Marco Cappelli nel 2021, con residenze e prove per la preparazione di prime assolute dirette dai compositori ed eseguite insieme all'orchestra, inserite nelle stagioni della Filarmonica Laudamo.
Inoltre, grandi pianisti/compositori come Fred Hersch (nel 2016), Marc Copland (nel 2017),  Richie Beirach (nel 2018), Franco D'Andrea (nel 2021) hanno tenuto per i componenti dell'orchestra corsi di perfezionamento esclusivamente su proprie composizioni.
Karl Berger durante il lockdown ha scritto appositamente per questa formazione un'opera dal titolo "Suite for Peace" che sarà eseguita in world premiere nel novembre del 2023.
ENG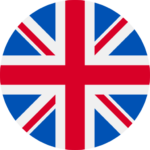 Founded by Luciano Troja, when he was artistic director of the Philharmonic Laudamo of Messina – one of the most ancient music association in Italy – the orchestra is an organic whose preparation is aimed at addressing both written music and improvisation.
FLCO is a multi-generational ensemble, with somew of the most skilled musicians of the Strait of Messina, with a classical and jazz background.
The characteristic of the orchestra is to perform original music, together with the composers/conductors, also in a perspective of personal and orchestral improvement.
The collective was conducted in concert by Dave Burrell in 2016, Blaise Siwula, Rocco John Iacovone (2017) Salvatore Bonafede (2018), Karl Berger with Ingrid Sertso (2019), Marco Cappelli in 2021, All the premieres were conducted by composers and performed together with the orchestra, and included in the seasons of the Filarmonica Laudamo.
In addition, great pianists/composers such as Fred Hersch (in 2016), Marc Copland (in 2017), Richie Beirach (in 2018), Franco D'Andrea (in 2021) gave courses for the orchestra's members on their own compositions.
Karl Berger during the lockdown wrote specifically for FLCO the opera "Suite for Peace" that will be performed in world premiere in November 2023.