Luciano Troja piano solo
«The Music of Earl Zindars»
«16 jewels strung together into a luminous arc of meditation»
–Thomas Conrad, Stereophile Magazine, Record To Die For 2011
At Home With Zindars (2010)
«A contender for solo piano album of the year».
–Ian Patterson, All About Jazz
To New Life. The Music of Earl Zindars (2023)
ITA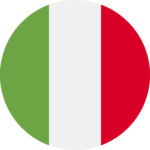 La musica dagli acclamati album "At Home with Zindars" del 2010 e "To New Life" del 2023, dedicati alla musica di Earl Zindars. Un percorso unico, personale sul compositore di jazz e classica Earl Zindars (1927-2005). Un approfondita ricerca su un raffinatissimo compositore conosciuto soprattutto per la empatia musicale e la grande amicizia che ebbe con il leggendario pianista Bill Evans, il quale suonò nell'arco di tutta la sua carriera molte composizioni di Zindars.
Un appassionato e appassionante lavoro di grande amore, realizzato con l'amorevole collaborazione della famiglia del compositore, dove Luciano fa conoscere una parte più intima di Zindars, attraverso anche brani totalmente inediti.
Entrambi gli album sono stati acclamati dalla critica e hanno ricevuto importanti riconoscimenti fra cui "Record To die For 2011" da Stereophile e "Best of the Year" da Cadence Magazine.
ENG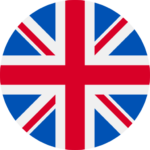 From the two acclaimed piano solo CDs "At Home with Zindars" (2010) and "To New Life (2023).
A unique, personal path about Earl Zindars (1927-2005), jazz and classical composer.
Zindars a fine, very distinctive composer, was well-known principally for the empathy and friendship with Bill Evans, who played for the whole career several compositions of his friend.
An appassionate "labor of love", where Luciano also reveals an intimate part of Earl Zindars, with the loving collaboration of the family of the composer, and through some pieces never played before.
Both albums were released to critical acclaim, winning awards such as Stereophile's "Record to Die For", and Cadence Magazine's "Best of Year".